About Us
Meet the Directors
Catherine M. Duzenski, MSW, LCSW, DCSW, QCSW, DRCC, C-ACYFSW, C-SWHC

Director of Clinical Services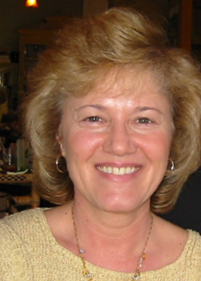 "For me, a solid therapeutic relationship with my clients is a must, and a trusting supportive environment is the essential mantra to good therapeutic work."
Catherine Duzenski holds a Clinical License in Social Work and received her Masters Degree in Social Work from Rutgers University. She has earned the status of Diplomat in Clinical Social Work, and is certified by her national association (NASW) as a Qualified Clinical Social Worker. She also holds certifications in: Clinical Supervision, Advanced Child, Youth, and Family Social Work, and Health Care Social Work. Additionally, she is a nationally certified Disaster Response Crisis Counselor with significant training in trauma-focused work.
Cathy's clinical experience as a therapist includes working individually with adults, adolescents and children as well as with couples, groups and families in the mental and behavioral health arena. She has a particular interest and focus on marriage/couples counseling and can offer you and your partner just the right environment for improving your relationship.
As a practical, interactive, solution-focused therapist, her treatment approach is to provide support with insight and feedback to help clients address current challenges and long-standing issues. With sensitivity and compassion, Cathy will help individuals bring resolution to a wide range of life challenges and psychological issues. With an integration of complimentary methods, she will draw from a selection of styles and techniques to incorporate what is most helpful for each individual/couple. Together you will work to build on your strengths and achieve your life goals.
Some of Cathy's successful therapeutic philosophies and techniques include psychodynamic theory, family therapy, cognitive behavioral therapy, systems theory, behavioral modification, and creative therapeutic approaches like journaling, physical activity, play and drawing. At The Listening Center we believe strongly in the Mind-Body connection and the need to address the health of both in treatment for your complete well-being.

David Duzenski, ACE, YFS, CPR
Director of Fitness Services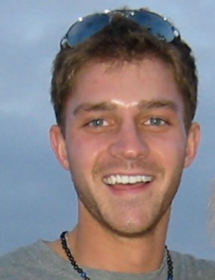 "As a fitness coach, my universal goal for all my clients is that they gain a better understanding of their body and their mind."
David is an internationally certified personal trainer by the American Council on Exercise (ACE) and CPR certified by the American Red Cross. He is particularly proud of his Youth Fitness Specialist Certification (YFS) by the International Youth Conditioning Association (IYCA), a world-class credential in Youth Fitness and Athletic Development. In addition to his role as Fitness Director at The Listening Center, he is also the Group Coaching Coordinator at a local family owned and operated premier Health Club.
As the director of fitness curriculum for children with behavioral issues who attend a private alternative school he continues to encourage and challenge children to develop important wellness habits at an early age. With the current youth obesity crisis in the United States and the growth of competitive youth sports, the need for individualized fitness plans for youth will continue to rise. At The Listening Center we are here to offer your children the best possible opportunity for personalized fitness and wellness coaching.
In addition to David's growing interest with youth fitness he continues to enjoy working with his adult clients; men and women, individuals, couples and small groups. David has successfully coached his "healthy" clients to new heights and he has been just as successful with numerous special populations of clients dealing with a wide range of medical conditions.
As a knowledgeable, caring individual David will provide a thorough assessment of your fitness condition and design a plan that is individualized for you or your child. The plan will be based on your strengths and your needs. It will focus on multiple facets of strength training, flexibility, agility, speed training, yoga and other progressive concepts. It will be a plan that works and one you'll enjoy. Our focus at The Listening Center is on Mind - Body wellness and David is here to help you reach your body wellness goals.
Sheppard Office Park • 1 Sheppard Road, Suite 703 • Voorhees, NJ 08043